Click on images to learn more about Stu's music workshop offerings
MUSIC WORKSHOPS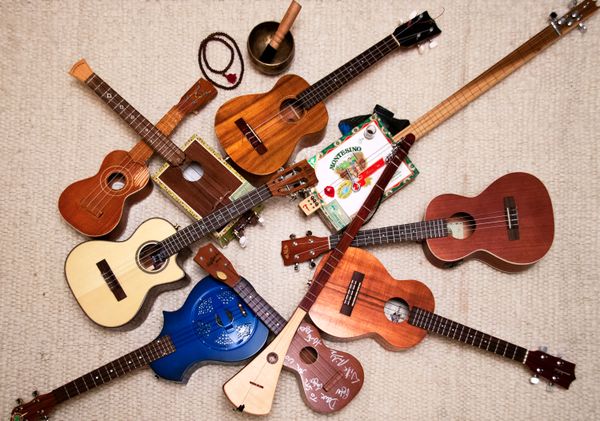 ---
Stuart tours the U.S. and abroad presenting his uplifting, innovative and empowering workshops in ukulele, guitar, didjeridoo and improvisation at music festivals, school assemblies, fortune 500 companies, child care centers, universities, yoga centers and more.
 
"My workshop with Stu Fuchs was an amazing, unforgettable experience.  I learned more about playing the ukulele in an hour with him than I have in years of playing this instrument.  He knows how to make the ukulele playing experience accessible to people at any level of experience.  He even made learning music theory into a fun experience!"
 - Kathy Madigan, Rochester, N.Y.

Click on the image above to learn more
HEALING MUSIC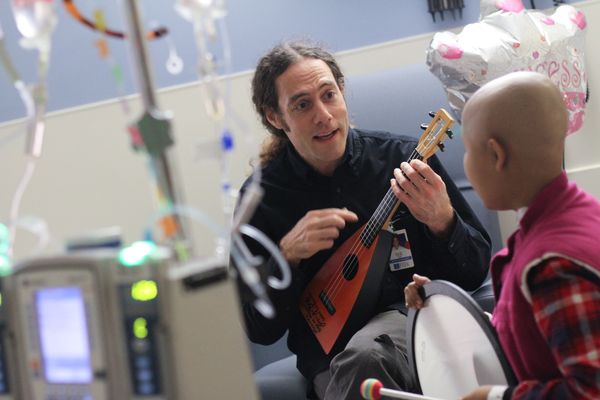 ---
A longtime Yogi and meditator, Stuart offers sound healing and holistic music workshops at yoga and retreat centers, hospitals and healthcare facilities.
  From 2008 to 2014 Stuart worked as an Artist-in-Residence at Roswell Park Cancer Institute
through the University at Buffalo's Arts in Healthcare Initiative, bringing compassionate music and service to patients, families and hospital staff.  In 2014 Stuart was awarded a grant from the
National Endowment of the Arts
 for a healing music residency composing music with patients undergoing cancer treatment.

Click on the image above to learn more
"
Stuart's talents and expertise as a classical guitarist, jazz musician, and world music advocate brought depth to his instruction. He taught students through the lens of building community, brought in guest artists to work with his students, and provided opportunities to interface with the local music community. Stuart brought joy and energy to our students and school community through his love of music and his understanding of the importance of fun and experiential learning
"
- Hannah Raiken-Schulman, Director of Arts Education, Tapestry Charter School, Buffalo NY